In this tutorial, you will discover many SEO insights that can be understood from reading Google Patents.
This series is in honour of the great pioneer Bill Slawski and its avid followers such as Koray Gubur.
The Most Interesting Google Patents for SEO
Here is a list of the most interesting Google patents to start reading first for SEO professionals are:
Google Concepts Definitions
Google Crawling Patents
Google Rendering Patents
Google Information Retrieval Patents
Google Document Processing Patents
Google Scoring and Ranking Patent
Google SERP Features and Presentation Patents
Google Indexing Patents
Google Image Patents
Google Query Processing Patents
Google Patents Related to De-Duplication
Industry Specific Patents
Who To Follow to Learn About Google Patents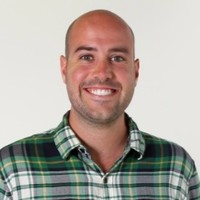 SEO Strategist at Tripadvisor, ex- Seek (Melbourne, Australia). Specialized in technical SEO. Writer in Python, Information Retrieval, SEO and machine learning. Guest author at SearchEngineJournal, SearchEngineLand and OnCrawl.