Who is Jean-Christophe Chouinard?
Current Job Role: Sr SEO Specialist at Seek
I am an SEO/SEM Expert in Quebec City, specialized in technical SEO and digital advertising. I organize training workshops for SMEs to enterprises looking to implement large scale SEO initiatives and optimize their technical optimization.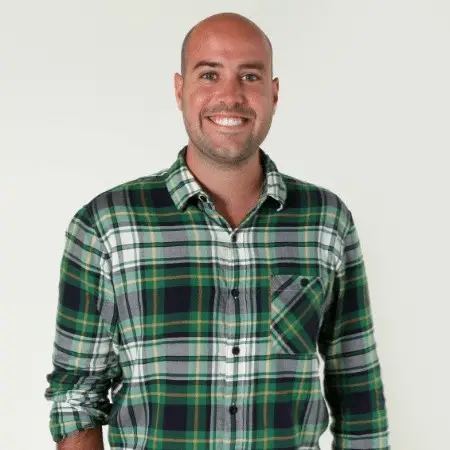 "I help entrepreneurs and businesses to develop and implement online strategies so they can gain organic and paid traffic.
Do you want to be on the first page of Google? This takes work, well-planned strategies, and careful analysis. I will help you apply SEO best practices to your website and help you gain the knowledge you need to work yourself up to Google's hard-earned position #1.
Want to contact me?
If you would like to order an SEO training workshop or simply stay in contact with me just in case, feel free to connect with me via LinkedIn.
<script type="application/ld+json">
{
"@context": "http://www.schema.org",
"@type": "Person",
"@id": "https://www.jcchouinard.com/about-jcchouinard/",
"name": "Jean-Christophe Chouinard",
"alternateName": "JC Chouinard",
"nationality": "Canadian",
"gender": "Male",
"Description": "SEO/SEM Expert in Quebec City",
"disambiguatingDescription": "SEO Blogger on jcchouinard.com",
"jobTitle": "SEO Specialist",
"url": "https://www.jcchouinard.com/",
"image": "https://www.jcchouinard.com/wp-content/uploads/2019/02/t%C3%A9l%C3%A9chargement.png",
"birthPlace" : {
	"@type": "Place",
    "address": {
  		"@type": "PostalAddress",
		"addressLocality": "Québec City",
		"addressRegion": "QC",
        "addressCountry": "Canada"
	}
},
"affiliation": [
	{
		"@type": "Organization",
		"name": "Jobillico",
		"sameAs": [
			"https://twitter.com/jobillico",
			"https://fr-ca.facebook.com/jobillico",
			"https://www.linkedin.com/company/jobillico-com",
			"https://www.youtube.com/channel/UCI6h0nEw54sMXY_yjq_qcPQ"
		]
  	}
],
"alumniOf": [
	{
	 "@type": "EducationalOrganization",
	 "name": "Université de Sherbrooke",
	 "sameAs": "https://www.usherbrooke.ca"
	},
	{
	 "@type": "EducationalOrganization",
	 "name": "California State University at San Bernardino",
	 "sameAs": "https://www.csusb.edu/"
	}
],
"worksFor": [
	{
		"@type": "Organization",
		"name": "Seek.com.au",
		"sameAs": [
			"https://twitter.com/seekjobs",
			"https://www.facebook.com/SEEK/",
"https://au.linkedin.com/company/seek",
"https://www.youtube.com/user/SEEKJobs"
		]
	}
],
"address": {
	"@type": "PostalAddress",
	"addressLocality": "Melbourne",
	"addressRegion": "VIC",
	"addressCountry": "Australia"
},
"sameAs": [
	"https://twitter.com/chouinardjc",
	"https://www.linkedin.com/in/jeanchristophechouinard",
	"https://github.com/jcchouinard",
	"https://www.quora.com/profile/Jean-Christophe-Chouinard-2",
	"https://fr.quora.com/profile/Jean-Christophe-Chouinard",
	"https://medium.com/@jcchouinard",
	"https://moz.com/community/users/10807055"
	]
}
</script>

Contributions