In this post, I will explain what a document is when referred to by Google.
What is a Document?
According to various patents, a "document" is any machine-readable and machine-storable work product [1].
More broadly, according to Google's Gary Illyes, a document can be:
[…] any content that Google Search is able to index at the moment

Search off the record [2]
Examples of Documents
Among various patents, some examples of documents are listed.
HTML web pages
blog posts
Image file
Video file
PDF
Spreadsheets
Google docs
E-mails
Web sites
Files
Combination of files
News group posting
Web advertisement
Yellow pages entry
Scanned book
Electronic version of printed text
One or more files with embedded links to other files
Most Common Document
A common document is a web page.
 Web pages often include textual information and may include embedded information (such as meta information, images, hyperlinks, etc.) and/or embedded instructions (such as Javascript, etc.). A "link" as the term is used here, is to be broadly interpreted to include any reference to or from a document.
Documents Indexable by Google
If we rely on Gary Illyes' definition which is any indexable document, we can find a list of indexable documents here.
Adobe Portable Document Format (.pdf)
Adobe PostScript (.ps)
Google Earth (.kml, .kmz)
GPS eXchange Format (.gpx)
Hancom Hanword (.hwp)
HTML (.htm, .html, other file extensions)
Microsoft Excel (.xls, .xlsx)
Microsoft PowerPoint (.ppt, .pptx)
Microsoft Word (.doc, .docx)
OpenOffice presentation (.odp)
OpenOffice spreadsheet (.ods)
OpenOffice text (.odt)
Rich Text Format (.rtf)
Scalable Vector Graphics (.svg)
TeX/LaTeX (.tex)
Text (.txt, .text, other file extensions), including source code in common programming languages:

Basic source code (.bas)
C/C++ source code (.c, .cc, .cpp, .cxx, .h, .hpp)
C# source code (.cs)
Java source code (.java)
Perl source code (.pl)
Python source code (.py)

Wireless Markup Language (.wml, .wap)
XML (.xml)
Which Patents Mentions Documents?
Most patents related to search engine will mention documents at some point or another.
Definitions
| Patent term | Definition |
| --- | --- |
| Document | Any machine-readable and machine-storable work product |
| Link | Any reference to or from a document |
Sources
Conclusion
We now have covered what is a document when Google refers to it.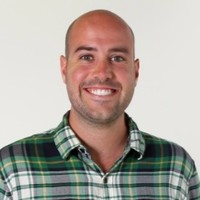 SEO Strategist at Tripadvisor, ex- Seek (Melbourne, Australia). Specialized in technical SEO. Writer in Python, Information Retrieval, SEO and machine learning. Guest author at SearchEngineJournal, SearchEngineLand and OnCrawl.