Here is how you can upload a file to your Github repository using Git Bash.
Before you can start, you need to:
Have created a repository on Github
To sync a file from your local folder to your remote Github repository:
---
---
Move your file to the cloned repository
Open Git Bash
Go to the current directory where you want the cloned directory to be added.


Input cd and add your folder location. You can add the folder location by dragging the folder to Git bash.

$ cd '/c/Users/j-c.chouinard/My First Git Project'


Add the file and stage it for commit

$ git add 'yourFileName.py'

Commit the file to your local repository

$ git commit -m 'yourFileName.py'

Push the changes to Github


$ git push origin master

For simplicity, I considered that you have not built work branches and that you commit straight to the master branch.
After all of this, you file will be committed to your Github repository.
To learn more about Git Commands, check out this Git Cheatsheet.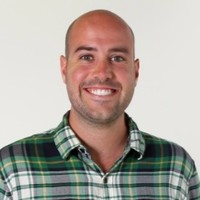 Sr SEO Specialist at Seek (Melbourne, Australia). Specialized in technical SEO. In a quest to programmatic SEO for large organizations through the use of Python, R and machine learning.