Most people don't realize this because they always look at their own brand, but branded terms have a crazy high search volume.See for yourself.
How Big Brands Hijack Your Traffic?
Big Brands have understood the power of Brand Hijacking. Some even get up to 30% of their organic traffic from hijacking your brand.This way they get your traffic… and you don'tDon't believe me?Look at the keywords that bring the most traffic to Facebook and LinkedIn.
All branded searches…
Again. All Branded Search Queries…
What happens when your competitors highjack your branded searches
Now. You Might Think.That's cool, those brands own their social pages right?Yes.But, let me tell you a story about two brands that had their brand traffic stolen.A while ago, Phillip Barnhart discovered that Groupon was advertising their deals under their clients' brand names on mobile as you can see in this picture from
SterlingSky
.
Not only were they bidding for your brand name, but they were also stealing full price sales from you.
Remember Craigslist?
Now let's look a poor old Craigslist.I've never seen a brand that was targetted that much within the employment industry.But, don't think they are not trying. Removing brands like Kijiji, Trip Advisor or Indeed from your brand name searches is not an easy task.
Crazy right?This is what happens when you are in a highly competitive industry.In order to compete, you need a massive amount of backlinks. Once you have them, you can rank for whatever term you want.
Why is Google Giving your Brand Terms to Others?
Simple. When someone searches for your brand name in Google, he doesn't give enough information to Google to know for sure what you want.Let's say you search for "Sephora" in Google.How can Google know what you want?Are you looking to:
Buy products?
See Instagram Post?
Watch Beauty Videos on YouTube?
Buy showing results from all websites that people might want to see, Google raises its chances to show you the results you are really looking for.Also, it is very rare that Google gives full Brand domination to a search result unless it is absolutely sure to understand the searcher's intent.
How Can You Manage Your Online Reputation Then?
I came across this great presentation by Alex Judd on Brand Reputation at
BrightonSEO 2019.
You can watch the original post on
Grayling
.
For me, the opportunity around branded search demonstrates the integrated approach needed for modern "SEO" better than anywhere else. To truly influence your brand search results, it's PR, social, HR, customer service and more all rolled into one. So not only is influencing this space incredibly important, it's also a great unifier of different departments.
Tip #1: Claim Your Knowledge Panel
Subscribe to
Google My Business
if you haven't done it already! This is the absolute first step to own your brand SEO.Here are a few tips to make your GMB profile look better.
Make sure you get your NAP (Name, Address and Phone number) exactly the same as it is on your website and social profiles
Add a few images
Get reviews
Write GMB posts every week.
Tip #2: Bid on Your Brand
Google Ads is an amazing tool to help you get SERPs real estate. A lot of brands will try to highjack your name by bidding on your branded keywords. By bidding yourself on your brand name, you make your competitors' bidding prices go up beyond the actual value they get from it.
Tip #3: Guest Blog
Guest blogs are a great way to earn your brand. This way you can manage what is being put upfront!
Write a Guest post on a High Authority website (Huffpost or any partner website)
Add your brand name in the title of one of your post.
Tip #4: Choose a Review Website and Promote It
For this part, G2Crowd is a great website to rank for your brand.
Subscribe to G2Crowd
Call your best clients
Send them an email asking them if they are satisfied by your services
If yes, send them a link asking them to write a review
If not, send them a customer service email to tell you why they are not satisfied.
Tip #5: Make a Press Release
For this part, use a press company to send them news about your company. I find that
CNW
works pretty well in Canada.
Write a news worthy piece of content
Include your brand name in the title
Send it to everyone, including CNW
Tip #6: Directing link to URLs off your site
You now have your Brand name distributed as a guest post, areview site and distributed on many other news websites through a press release?Awesome.Now it is time to link back to those sites from your website.This will give link juice to those pages that you created and help them rank for your brand.
This is it!
Last note to to keep in mind.When you try to own your branded SERPs, make sure to try to rank pages that can potentially bring you clients. Also, whenever you work with partners, promotional websites, make sure that you have a contract leaving you the rights to remove your page anytime from their website.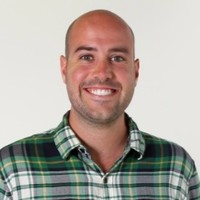 Sr SEO Specialist at Seek (Melbourne, Australia). Specialized in technical SEO. In a quest to programmatic SEO for large organizations through the use of Python, R and machine learning.