Before you can use Google Search Console (GSC), you need to validate your site.
In this post we will learn how to validate your site in Google Search Console in all possible ways.
Best Solutions to Validate a Website in GSC
I recommend verifying at both the Domain level for top-level view and at URL Prefix level for a more granular view of your site. 
Domain level: DNS verification
URL Prefix: If your site uses Google Analytics or Google Tag Manager, using one of these tools to validate a URL prefix is usually the easiest method.
How to Validate Your Site?
Go to the Google Search Console verification page.
Click on "search property"
Click on "Add property"
Choose one option or the other.
Types of Property on Google Search Console
There are two types of property on GSC: 
Domain 
URL prefix
Validate Domain Properties
The Domain property type in Google Search Console allows a view that includes all versions of your site together (https/http/www./m.).
The only way to verify domain level properties is with your DNS txt records.
Here is how to validate your domain in Google Search Console using DNS record.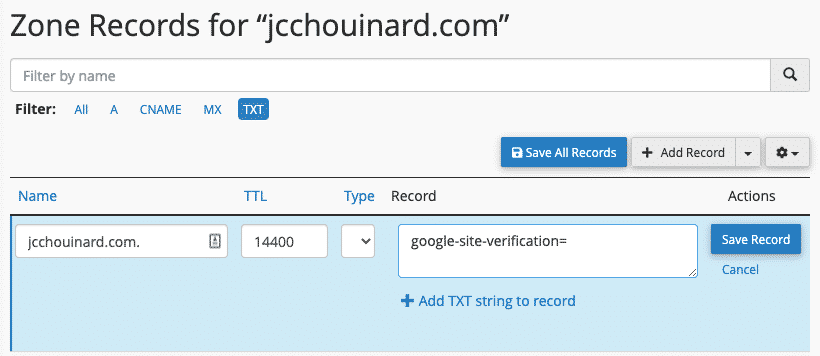 Validate URL Prefix Properties
The URL prefix property type allows a detailed view of specific URL paths.
By adding all of those properties, you're able to track all properties separately depending on the protocol, mobile version, geolocation, and much more.
There are multiple ways to verify those URLs.
Uploading an HTML File
Adding an HTML Tag
Linking your domain name Provider (DNS Verification)
Using your Google Analytics tracking code
Using Google Tag Manager
Verifying with Blogger
Using Google Domains
I suggest you use an HTML tag or directly with Google Analytics tracking code.
Uploading an HTML File
In the verification page of GSC, follow the instructions to download your HTML file and import the file on your website root directory.
Adding an HTML tag
In the same place as the HTML file, you can access the HTML tag section, copy the tag, and copy it in the home page head tag. Click verify in Search Console afterwards.
Linking your domain name Provider (DNS Verification)
This is the only method to verify domain property.
You will select your DNS provider and will log in to your DNS portal. The instructions will show you how to link GSC.
Afterwards, click verify in Search Console and it should be linked in a few hours.
Using your Google Analytics tracking code
When Google Analytics is installed on your site, this is the easiest method to validate Google Search Console.
Follow the instructions in GSC and make sure you have a Google Analytics tracking code on your homepage. Since it was already added, it will verify the ownership immediately. 
Using Google Tag Manager
This method is similar to the Google Analytics method. You will have to verify with your Tag Manager tracking code already on your homepage. After confirming the ownership, it should be immediately verified.
Verifying with Blogger
Your new blogs with Blogger should automatically be verified in Search Console. If not, you can add the property by putting the URL. Older blogs can be added using the HTML tag method.
Using Google Domains
If you're with Google Domains, your property should be automatically verified.
---
Other Articles in the Series on Google Search Console
How to use (and not use) URL Removal tool in GSC (Coming soon…)
How to use URL Parameters Tools Without Killing Your Site (Coming soon…)
Google Search Console Use Cases (Coming soon…)
---
Conclusion 
I recommend that you set up a list of URL prefixes you need to monitor and do both of those types of properties. 
I'm mainly using domain verification, but I still have control over prefixes where I still get technical issues sometimes. Another good point is that a lot of legacy features are only usable with the URL prefix properties.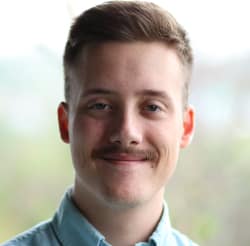 Tech marketer, SEO, and remote work advocate, Gab is the CMO at V2 Cloud. Living in Quebec City, he's a big fan of hiking, traveling, gins, and telling bad jokes.