Ahrefs is an amazing Technical SEO tool to spot issues on your website and track rankings for your keywords. Let's see how you can set-up a new project in Ahrefs' site audit tool.
Create a Project
Go to Site Audit > New project
Add your domain.
Verify Ownership
Verify ownership if you want Ahrefs to be able to crawl your website faster.
Click continue
Schedule Your Crawl
Schedule your crawl when your website is not busy (usually at nights in the weekend).
Crawl Settings
Add "Execute JavaScript" and "Check HTTP status of external links" to your crawl settings.
This will allow you to check for JS issues and check for broken external links.
Also, you should crawl your mobile site since Googlebot is now mobile-first.
Note: If you get an error, this is because Cloudflare is blocking Ahrefs crawler.
The HTTP server returned error 403: "Forbidden". This request was likely filtered by server configuration. This website is protected by the Cloudflare firewall
To solve this, you need to create an IP access rule.
Add Keywords to Track
How do you choose the keywords to track? Here are a few tips to help you track relevant SEO data.
Quick tip: Use tags
Here I recommend that you add a tag to classify your keywords.
Over time this is going to be very useful to classify your keywords and get a real overview of your competitive market.
Add competitive keywords
Add local keywords
Add your own branded keywords
Add competitor keywords
Add Competitors
Add your closest competitors to track their rankings on your target keywords.
Congratulations.
Your first Ahrefs project is setted-up.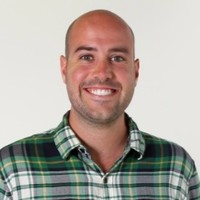 SEO Strategist at Tripadvisor, ex- Seek (Melbourne, Australia). Specialized in technical SEO. Writer in Python, Information Retrieval, SEO and machine learning. Guest author at SearchEngineJournal, SearchEngineLand and OnCrawl.